DATES & ADMISSION  
Dates for the 2018 season
 Will be posted in September
Phone (920) 744-5221
Our hours of horror are as follows:
7pm till 11pm Fridays
7pm till 12:00am Saturdays
7pm till 10pm Sunday – Thursday
Admission
Monday – Thursday $13.00 General admission
Friday $15.00 General admission
Saturday $20.00 General Admission
Sunday $15.00 General Admission
Skip the line with "FRIGHT PASS" $35.00
Children 5 and under FREE
All "Military Personnel" are FREE OF CHARGE!!!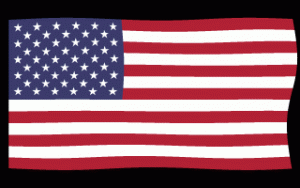 Just show us you're Military I.D.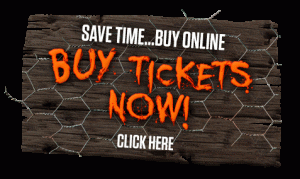 DIRECTIONS
Look for the Big Reflective Terror Trail signs.
We are located about 5 miles outside of Redgranite.
Take Hwy 21 to Cty Rd. Z North.
Go north down Cty Rd. Z to Chicago Ave.
Turn left (West) onto Chicago Ave.
We are at fire #'s W5893 & W5913
Look for the Big Reflective Terror Trail sign on
Hwy 21 & Cty Z.
N O T I C E :  During peak times, Terror Trail's wait time can be very extensive.  Please be patient.  We refuse to rush visitors through the haunt.  We want each visitor to have the best experience possible.


They may be watching....
WARNING: You may experience vulgar language, intense visual, lighting, strobes, and special effects under extreme conditions. This attraction is not recommended for individuals with heart problems, who are pregnant, have respiratory problems, who suffer from claustrophobia or anxiety attacks. Sorry our wooded trail is not handicap accessible.
Terror Trail® reserves the right to refuse admission to anyone. You will not be admitted if you have on any kind of open shoe or if you appear intoxicated or under the influence of narcotics. Terror Trail® reserves the right to eject any person for any reason.
Copyright © 2003 – 2017 Security Services Of Wisconsin All Rights Reserved.